The FRANKENSTEIN 34" LIGHT SPORT Std. Trike Rear end.
PATENT PENDING.
It is made from 6061 T6 Billet Aluminum and 3/8" powder coated (silver) steel star plates, has Dana differential, 9" Ford Street / Strip axles with a bolt pattern of 5 studs on 4 ½" bolt circle, wheel studs are ½" - 20 (Ford car), weighs 85 pounds and is 34" wide, Machined finish with HHI 4 piston caliper and stainless steel rotor
Warranty:
One year, unlimited miles, from date of purchase.

FOR MORE INFO, CALL US, Ph: 913-352-6788 or E- mail us at
NEW! 34" wide Rear End
34" wide Rear End for stock Harleys and other bikes with 170 or narrower rear tire. We recommend using at least 8" wide wheels with 3 1/4" to 3 1/2" back spacing, with this Rear End.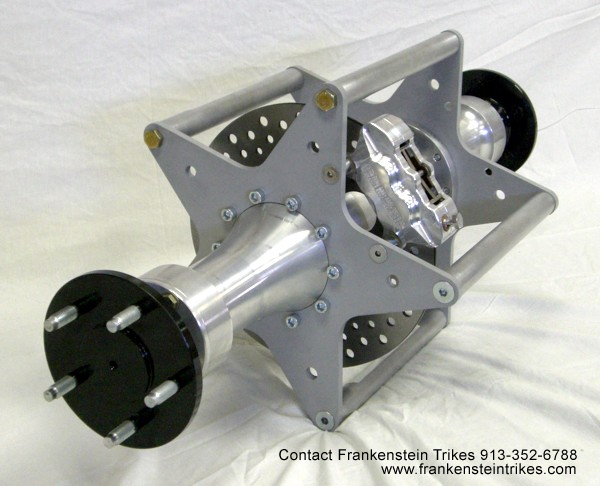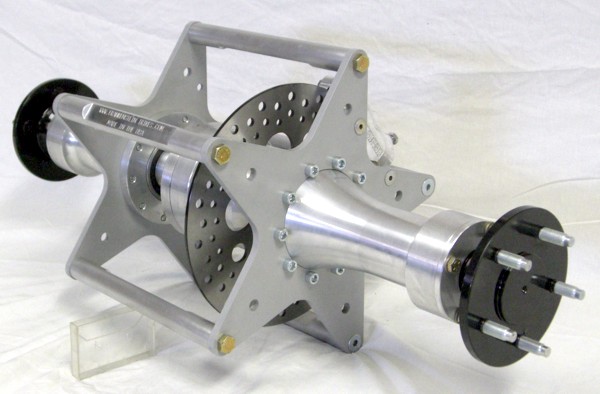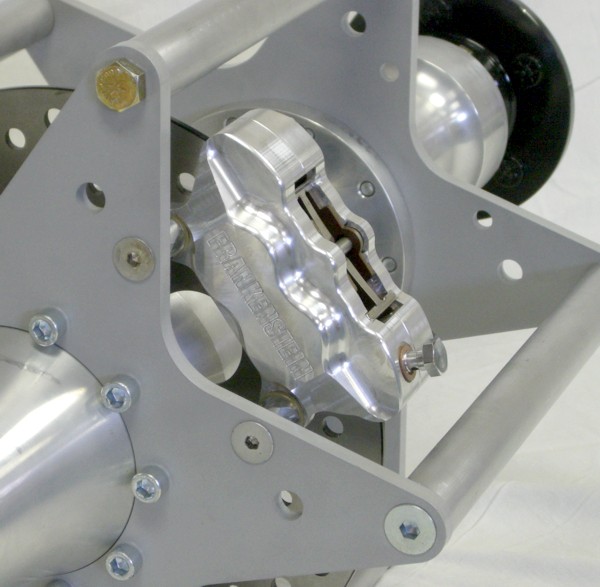 Shown installed on a 2005 Sportster